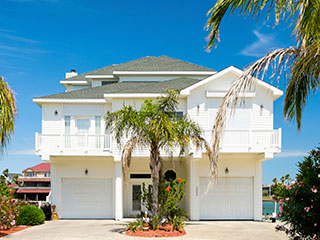 Our company is a firm believer in providing local homeowners with excellent garage door services. We want your home to be as safe and secure as it can be, and strive to achieve that upon every visit.
Broken Spring Replacement
Garage door springs are incredibly dangerous to handle without the right tools and the professional training necessary. If one of them breaks, you should give our team a call right away. Our technicians will replace the damaged component safely, and perform the necessary adjustment to make sure your door is properly balanced.
Routine Maintenance Appointments
Since garage doors are complex electro-mechanical systems, there are many issues they can suffer from. The best way to prevent the majority of potential accidents is to make sure your system is properly maintained. Our technicians will give every part a thorough examination, test out your safety sensors to make sure they are aligned correctly, lubricate all the components that can benefit from it and make sure the springs' tension is well adjusted. Your system will last much longer, and will be far safer to use.
New Opener Installation
When it comes time to get a new garage door opener, there's no one better to consult with than our experts. We'll help you choose between the different drive types for one that's best suitable for your home's conditions, and we'll make sure every factor is taken into consideration, the size and weight of your door, the material it's made of, whether you have a bedroom next to your garage and even the weather conditions in your local area. You can rest assured that we'll help you find not only the best choice, but the most affordable one too.
Any Related Need
Regardless of how big or complex your problem may be, or how esoteric your question may see, our experts at Garage Door Repair Jupiter will be able to help.
Contact Us Today For The Best Services In Florida
Highly Skilled Technicians